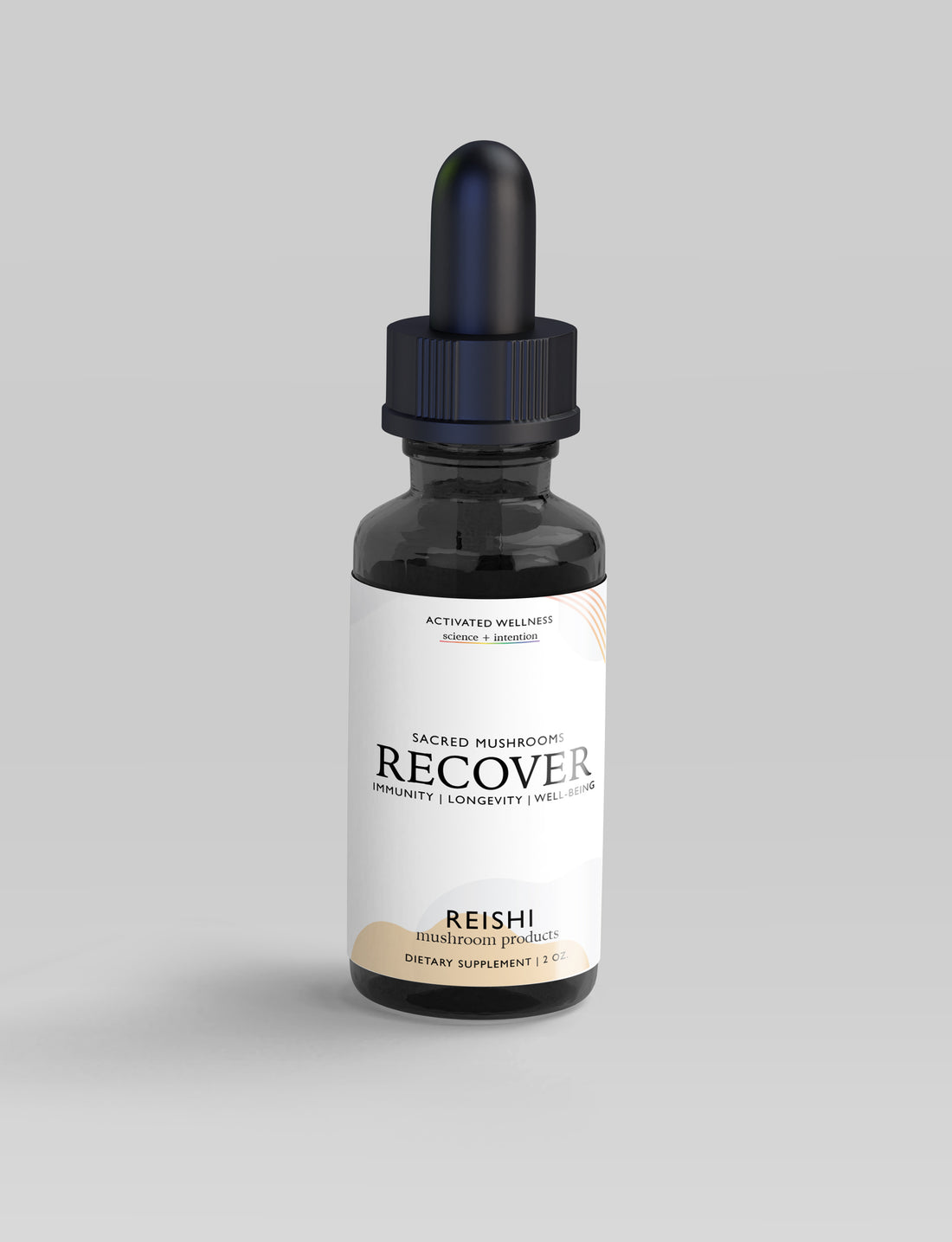 Our Recover drops help prevent damage to your cells and double as an antioxidant. Reishi can enhance immune function through its effects on white blood cells, which help fight infection. Reishi also supports adrenals, reducing stress and promoting a sense of peace and grounding. When taken regularly, our Recover drops can help improve deep sleep, helping you maintain healthy energy levels. 
As a dietary supplement. Take 2 full droppers, once per day.

Add to tea, coffee, smoothies or water

Shake well before each use.
DRIED REISHI (GANODERMA LUCIDUM), FRUIT BODY, WATER, ALCOHOL.
These statements have not been evaluated by the Food & Drug Administration.

Warning: Pregnant or nursing mothers and individuals with any known medical conditions should consult a physician before using this or any other dietary supplement.
RECOVER WITH REISHI
+ support adrenals + reduce stress
+ fight viruses + bacteria
+ improve deep sleep + maintain healthy energy levels
+ strengthen immune function
+ manage allergy symptoms
+ protect cells from free radicals
+ eliminate heavy metals