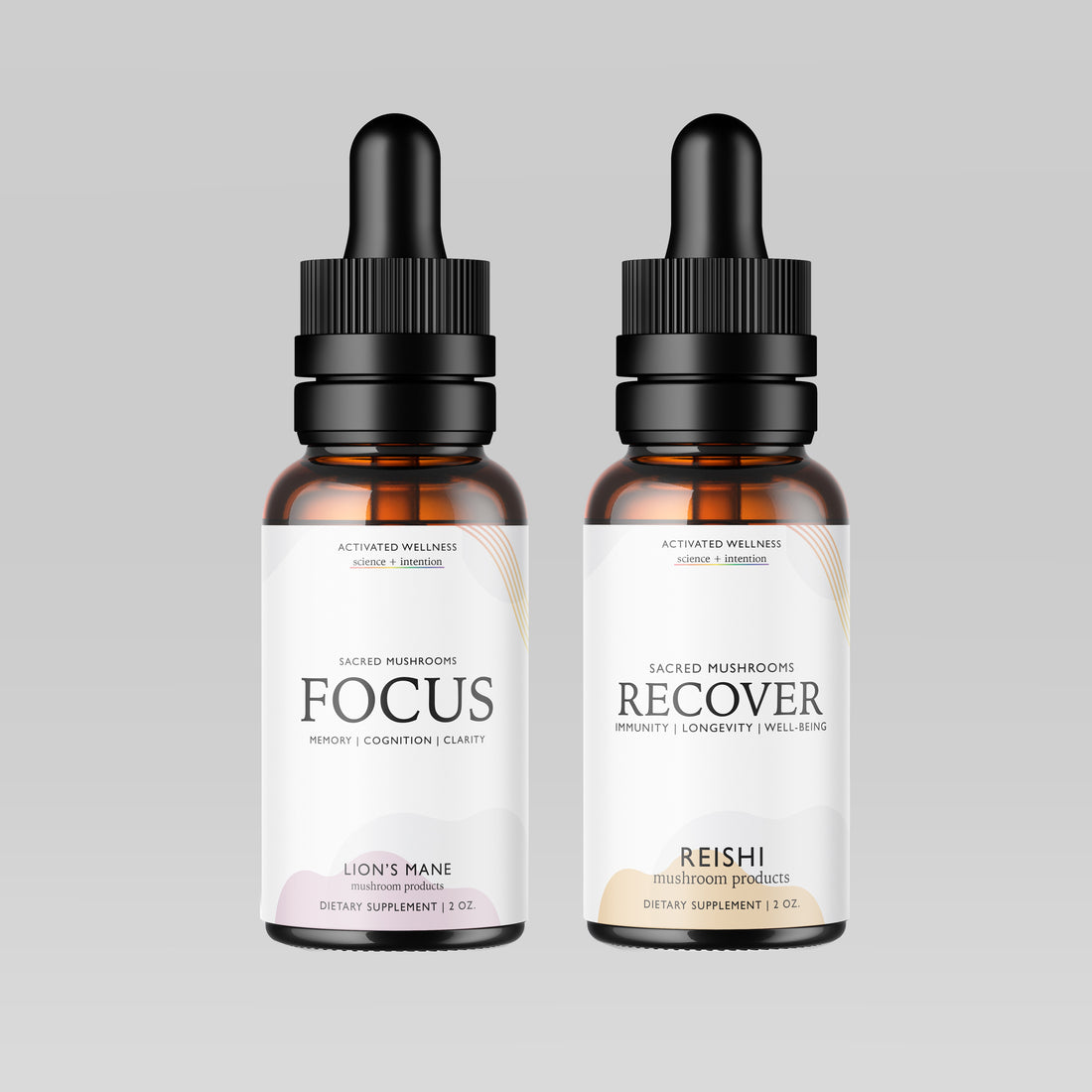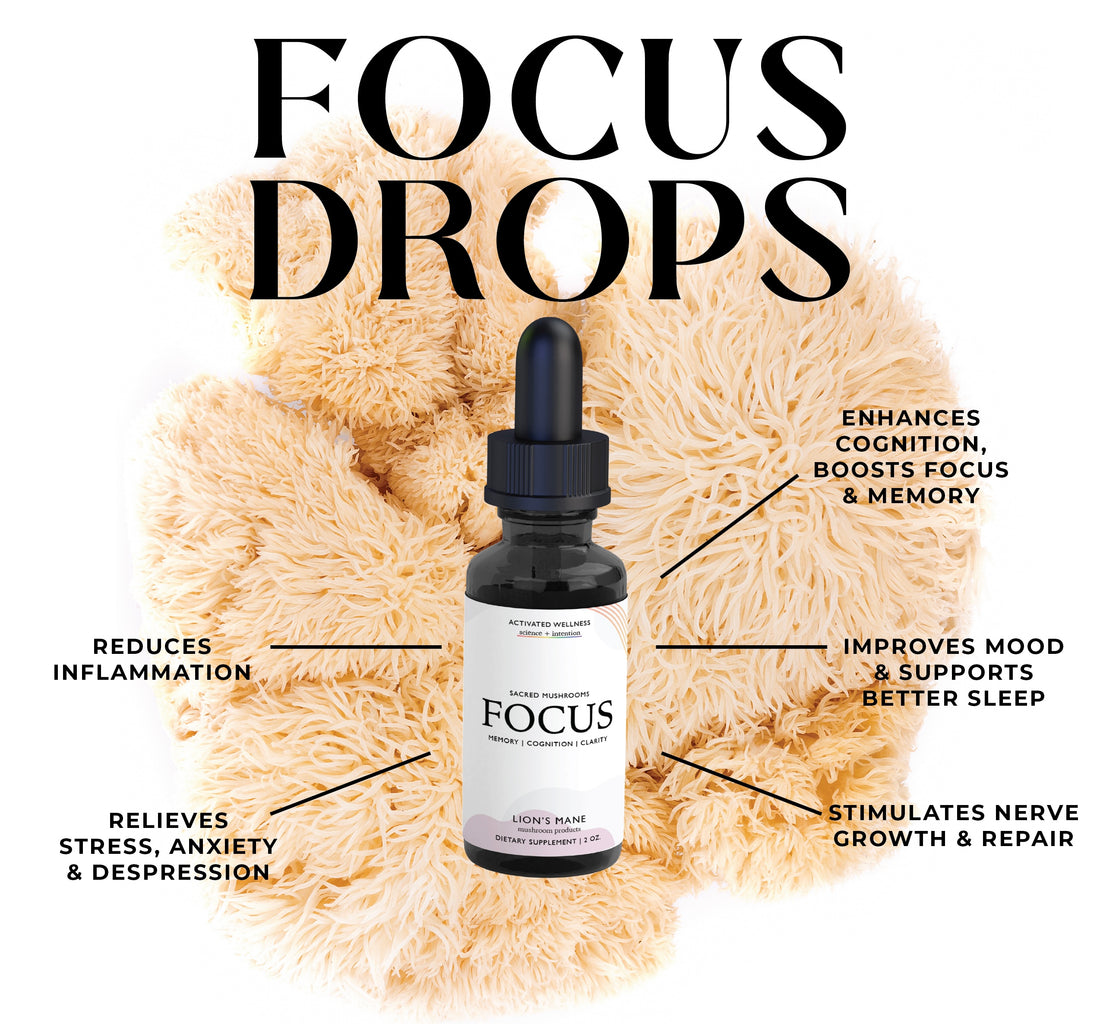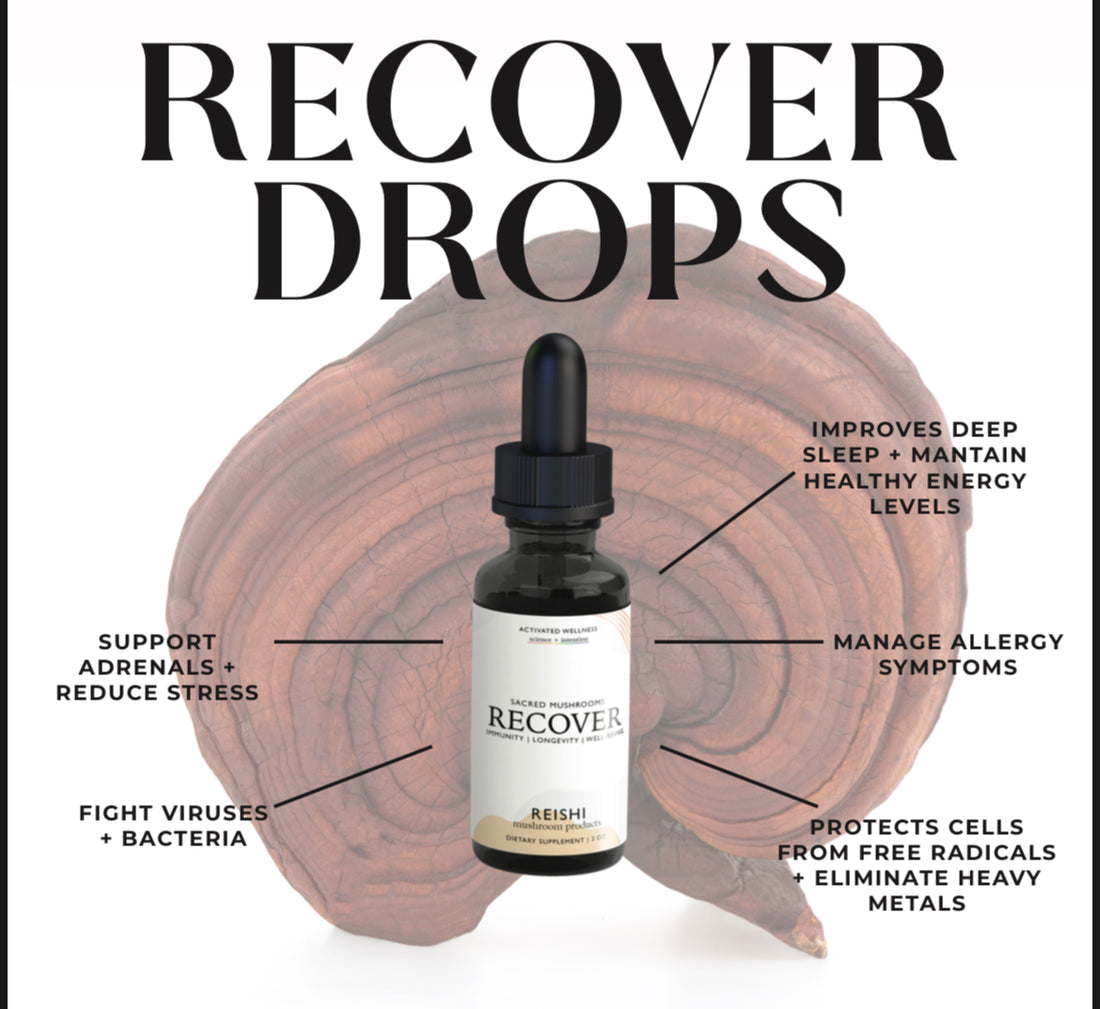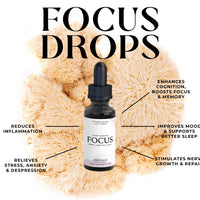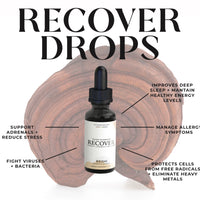 Our Focus and Recover drops create a Blissful Balance when paired together. Experience the clear, cognitive energy of our Focus drops while feeling relaxed and grounded in your physical and spiritual body with our Recover drops. Whether you pair them together, at the same time, or prefer to take them separately at different times of day, you will definitely feel the bliss that this bundle creates.
As a dietary supplement. Take 2 full droppers, once per day.

Add to tea, coffee, smoothies or water

Shake well before each use.
FOCUS DROPS: Dried Lion's Mane (hericium, erinaceus) fruit body, water, alcohol | RECOVER DROPS: Dried Reishi (Ganoderma Lucidum), Fruit Body, Water, Alcohol
These statements have not been evaluated by the Food & Drug Administration.

Warning: Pregnant or nursing mothers and individuals with any known medical conditions should consult a physician before using this or any other dietary supplement.
Benefits
Focus Drops
+enhances cognition | boosts focus + memory | strengthens immune system

+ gut health | stimulates nerve growth and regeneration | improves mood

+relieves stress, anxiety, and depression

+reduces inflammation
____________________________________________
Recover Drops
+ supports adrenals + reduce stress

+fight viruses and bacteria

+improves deep sleep | maintain healthy energy levels

+manage allergy symptoms | protect cells from free radicals + eliminate heavy metals