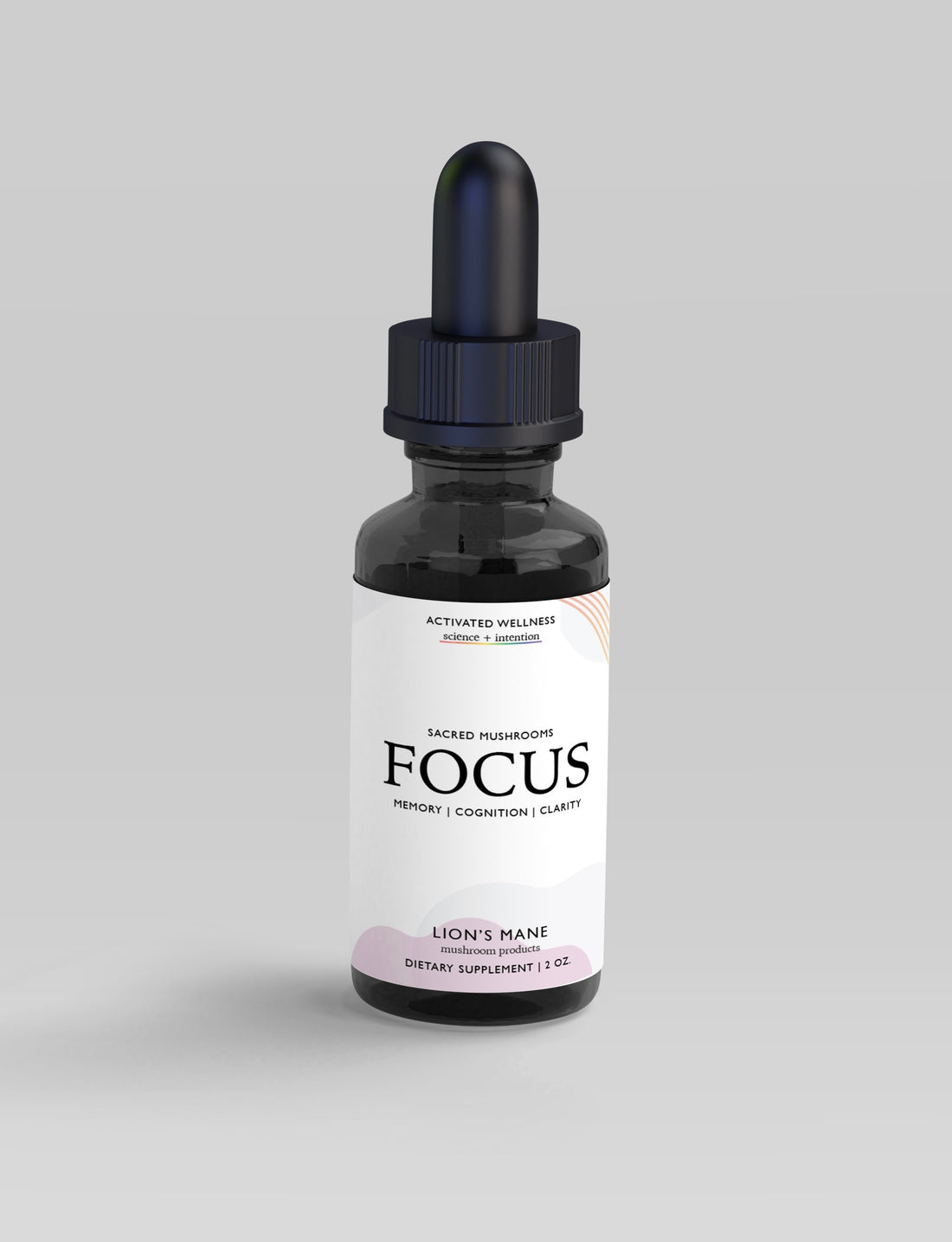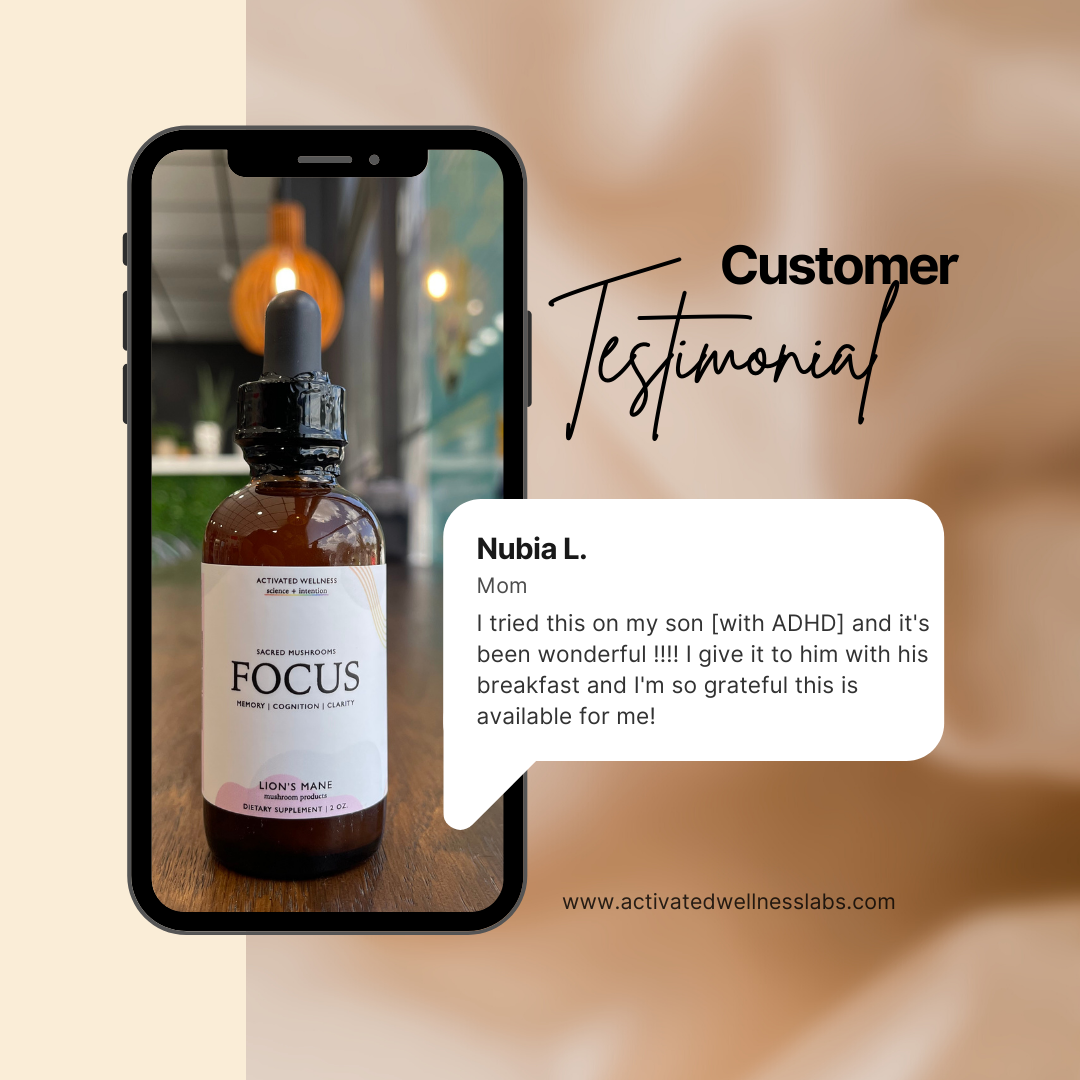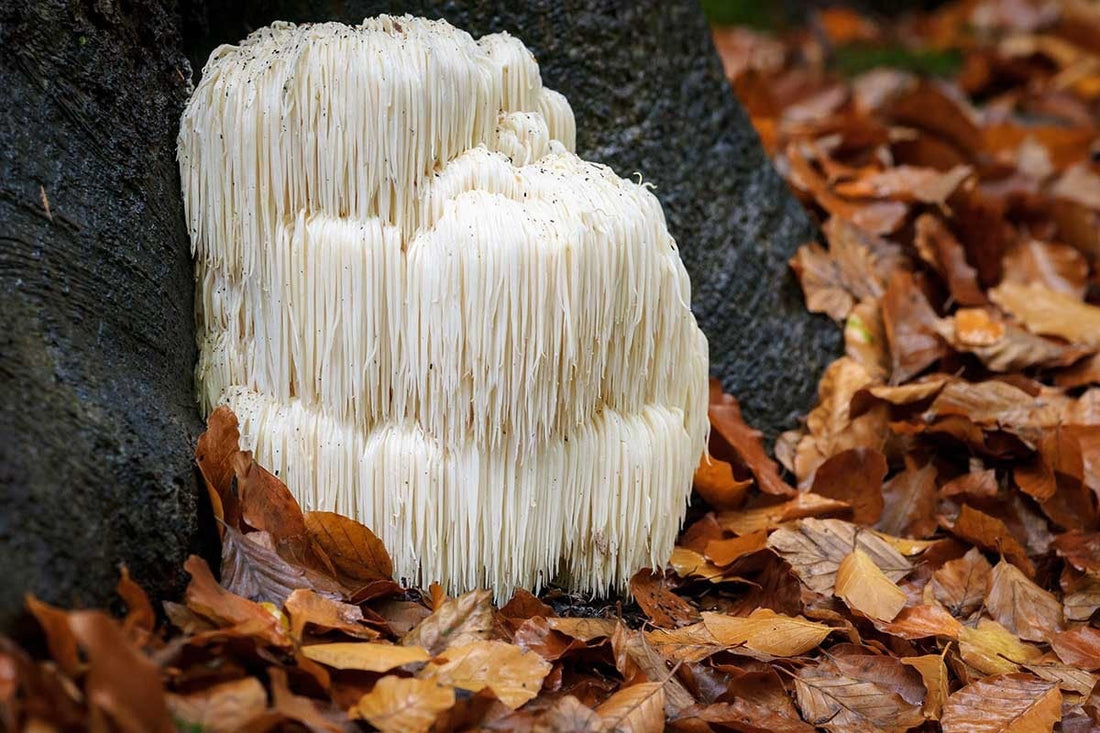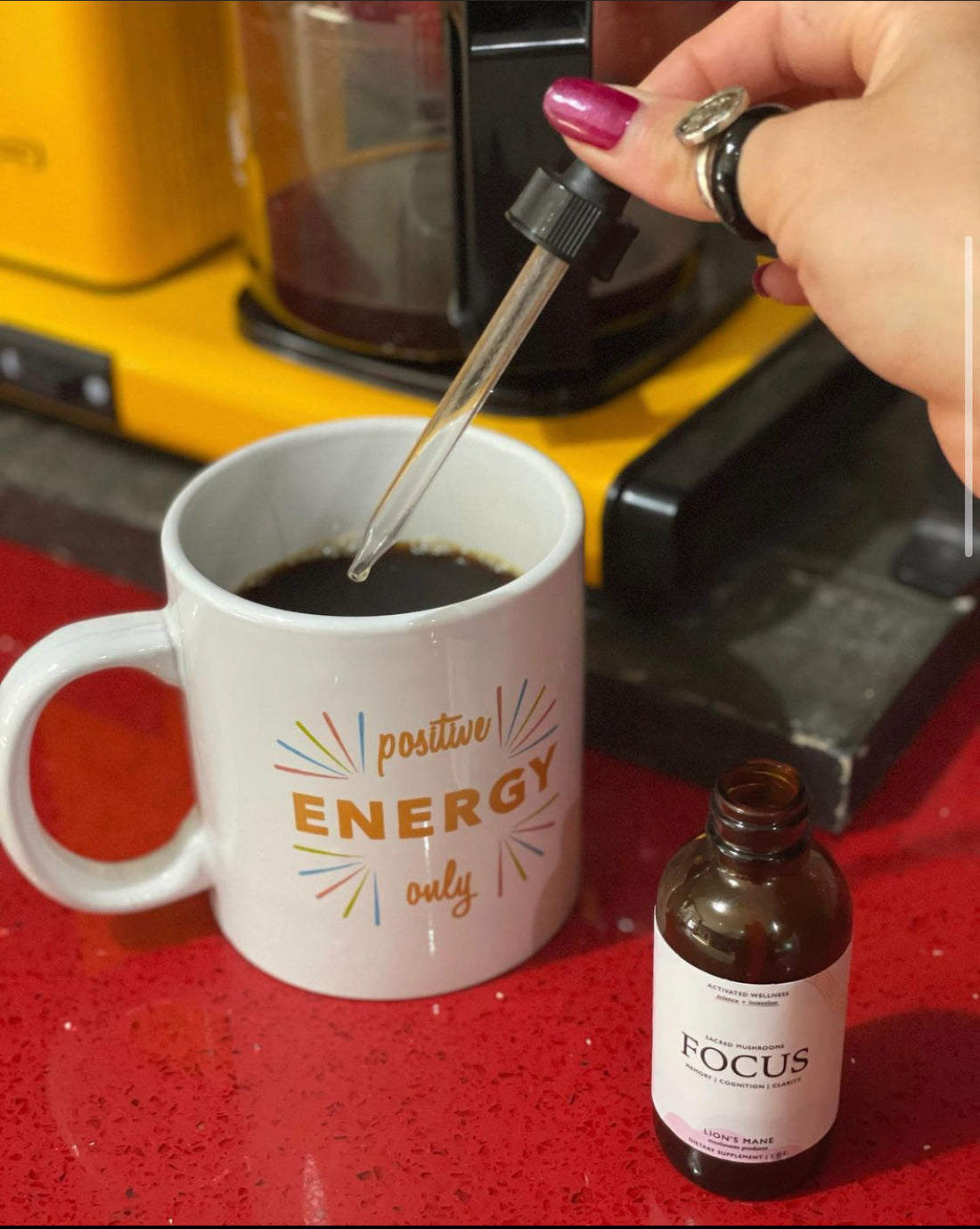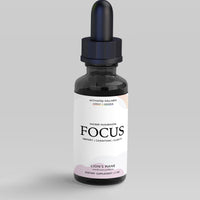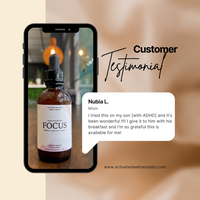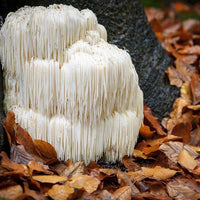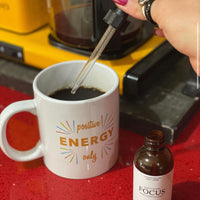 Lion's Mane Focus drops assist with the production of nerve growth factor and myelin which aid in brain health, keeping you sharp, clear, and focused.
As a dietary supplement. Take 2 full droppers, once per day.

Add to tea, coffee, smoothies or water

Shake well before each use.
Dried Lion's Mane (hericium, erinaceus) fruit body, water, alcohol. Made in the USA
These statements have not been evaluated by the Food & Drug Administration.

Warning: Pregnant or nursing mothers and individuals with any known medical conditions should consult a physician before using this or any other dietary supplement.
LION'S MANE BENEFITS
+enhances cognition | boosts focus + memory | strengthens immune system

+ gut health | stimulates nerve growth and regeneration | improves mood

+ supports better sleep | relieves stress, anxiety + depression | source of antioxidants | reduces inflammation